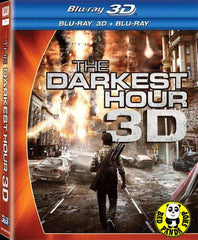 Region Coding: Region A (Locked)

Starring: 
Emile Hirsch
Max Minghella
Olivia Thirlby
Rachael Taylor
Joel Kinnaman
Veronika Ozerova
Director:
Chris Gorak

Audio Tracks: 
English 5.1 DTS HD MA Lossless Audio
Thai 5.1 Dolby Digital
Russian 5.1 DTS
Hindi 5.1 Dolby Digital
Hungarian 5.1 Dolby Digital
Ukrainian 5.1 Dolby Digital

Subtitles:
English, Traditional Chinese, Simplified Chinese, Thai, Korean, Malay, Indonesian, Vietnamese, Russian, Aabic, Estonian, Hungarian, Latvian, Ukrainian

Running Time: 
89 minutes

Distributor:
20th Century Fox / Intercontinental Video Limited

Release Date:
19 April 2012

Synopsis:
In this suspenseful sci-fi thriller, a group of young Americans visiting Moscow wage a desperate fight for survival in the face of an apocalyptic alien invasion. Composed of pure energy, the invisible extraterrestrials show no mercy as they incinerate helpless human beings merely by touching them. The small band of survivors, armed only with their courage and ingenuity, join forces with an eccentric Russian scientist, who may hold the key to stopping the alien onslaught. But with time running out and hope fading, they may only get one chance to save themselves… and the planet.
This Blu-ray set contains both the 3D version and the 2D version. To play the 3D version, you need a 3D Blu-ray player and a 3D compatible display that supports 3D glasses (glasses are not included for this item).
 
More items to consider...