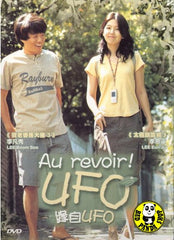 Region Coding: Region 3 (Locked)

Starring: 
Lee Beom Soo
Lee Eun Joo
Bong Tae Gyu
Byeon Hee Bong
Jeon Jae Hyeong

Director: 

Kim Jin Min

Audio Tracks: 
Dolby Digital, Hi-Fi Stereo

Languages: 
Korean

Subtitles: 
English, Traditional Chinese, Simplified Chinese

Running Time: 
106 minutes

Distributor:
Universe Laser (HK)

Release Date:
03 Aug 2007

Synopsis:
In a town where people believe in UFO, a bus driver named Sang-Hyun is living his daydreaming life by making his special radio programs for the passengers in his bus. A heartwarming story begins when a physically challenged but outgoing girl named Kyung-Woo meets this timid but lovable bus driver. Due to a sense of inferiority, Sang-Hyun introduces himself with a made-up name and his double life begins. One day, Kyung-Woo sends a request to his show, and his web of lies forces him into an unavoidable moment of decision... Will this beautiful lie have a happy ending?
More items to consider...