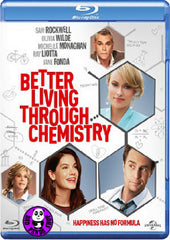 Region Coding: Region A (Locked)

Starring:
Sam Rockwell
Olivia Wilde
Michelle Monaghan
Jane Fonda
Ray Liotta
Norbert Leo Butz

Director:
Geoff Moore
David Posamentier

Audio Tracks: 
DTS-HD Master Audio 5.1, DTS Dolby Surround 5.1

Language: 
English, Thai, French, Spanish, Portuguese, German, Italian

Subtitles:
English, Traditional Chinese, Simplified Chinese, Korean, Thai, Spanish, Portuguese

Running Time: 
91 minutes

Distributor:
Universal Pictures / Intercontinental Video Ltd. (IVL) HK

Release Date:
8 April 2014

Synopsis:
A small town pharmacist's uneventful life is turned inside out when a chance encounter with a lonely trophy wife turns into a walk on the wild side in this murderously funny dark comedy starring Sam Rockwell and Olivia Wilde.

Doug Varney (Sam Rocksell) has been disregarded for years by everyone from his domineering wife Kara (Michelle Monaghan) to the goldbricking employees at the drugstore he bought from his insufferable father-in-law. When Doug embarks on an exhilarating drug-and-alcohol fuelled affair with Elizbeth (Olivia Wilde) - the most glamorous woman he has ever met - no-one is more surprised than he is.
More items to consider...