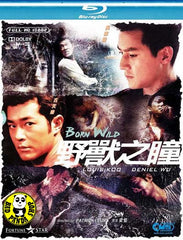 Region Coding: Region A (Locked)
Starring: 
Daniel Wu
Louis Koo
Jo Koo
Patrick Tam Yiu Man
Pai Ying

Director: 

Patrick Leung

Audio Tracks: 
Dolby TrueHD 7.1, Dolby Digital EX 6.1, THX Surround EX

Languages: 
Cantonese, Mandarin
Subtitles: 
English, Traditional Chinese

Running Time: 
109 minutes
Distributor:
CMS Media Limited (HK)

Release Date:
05 May 2011

Synopsis:
The estranged twin brothers, Tan (Louis Koo) and Tide (Daniel Wu), had been fought for the best since they were born. Tan was an outgoing, active and was considered a bright child whereas Tide was the opposite; he was shy and introverted. However, he was just as bright as Tan but kept it to himself. On his twenty-six birthday, Tide receives news that his twin brother, Tan is died. He tries to investigate the mystery death of Tan. In Tan's house, he meets Tan's lover Sandy (Joe Koo) and Mann (Patrick Tam) whom was Tan's best friend. Finally, he discovers that his brother was framed in boxing match and killed during the fight. At the same time, Tide finds imself being attracted to Sandy's warmth and fixes himself as the opponent of Tan's murderer and avenges his death.
More items to consider...