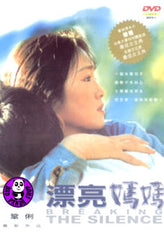 Region Coding: Region Free
Starring: 
Gong Li
Shi jing Ming
Yue Xiu Qing

Audio Tracks: 
Dolby Digital 5.1

Languages: 
Mandarin

Subtitles: 
English, Traditional Chinese

Distributor:
Wide Sight

Release Date:
31 May 2001

Synopsis:
Sun Liying (Gong Li) is a stubborn, independent woman struggling with her assigned lot in life. A single mother, she works to raise and educate her deaf son Zheng Da without support from her uncaring ex-husband. Despite living beneath the indifferent shadow of modern Chinese society, Sun Liying gives her all to provide for her child, and her effort proves stirring and dramatic...

More items to consider...