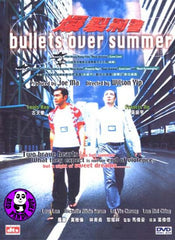 Region Coding: Region Free
Starring: 
Francis Ng
Louis Koo
Law Lan

Director:
Wilson Yip

Audio Tracks: 
DTS 5.1
Dolby Digital 5.1

Languages: 
Cantonese, Mandarin

Subtitles: 
English, Traditional Chinese, Simplified Chinese

Running Time: 


98 minutes

 

Distributor:
Mei Ah

Release Date:
16 Sep 2003

Synopsis:


Mike and Brian work as a pair of cops. They commandeer an ordinary apartment for surveillance of a possible criminal in the opposite building. There they spend a few days with a granny who has altzheimers and thinks that the two cops are her family. In their line of duty they come to know the neighbors and each falls for a woman. Brian is spellbound by a teenage wanderer who spends nights in strangers' homes. Mike sympathizes with the laundry woman and volunteers himself as the foster father of her expectant baby whose father has run away...
More items to consider...