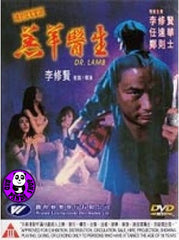 Region Coding: Region Free

Starring: 
Simon Yam
Danny Lee
Kent Cheng

Director:
Danny Lee

Audio Tracks: 
Dolby Digital 5.1

Languages: 
Cantonese, Mandarin

Subtitles: 
English, Traditional Chinese, Simplified Chinese

Running Time: 
90 minutes

Distributor:
Winson Entertainment

Release Date:
12 Jan 2002

Synopsis:

A police interrogation eventually reveals the terrifying secret life of an apparently ordinary taxi driver. The fact that it's all based on a true story adds to the unsettling nature of the film. Danny Lee plays the lead police investigator, and Simon Yam is disturbing yet mesmerizing as the serial killer "Doctor Lamb."
More items to consider...