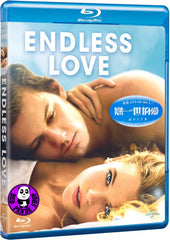 Region Coding: Region Free

Starring:
Alex Pettyfer
Gabriella Wilde
Robert Patrick
Bruce Greenwood
Rhys Wakefield
Dayo Okeniyi

Director:
Shana Feste

Audio Tracks: 
DTS-HD Master Audio 5.1, Dolby Digital 5.1

Languages: 
English, Spanish, Thai, Portuguese

Subtitles:
English, Traditional Chinese, Simplified Chinese, Korean, Spanish, Thai, Portuguese

Running Time: 
104 minutes

Distributor:
Universal Pictures / Intercontinental Video Ltd. (IVL) HK

Release Date:
6 June 2014

Synopsis:
There is nothing more overpowering, reckless and all-consuming than the rush that accompanies first love… in all of its intensity and obsession, possibility and promise.

ALEX PETTYFER (Magic Mike) and GABRIELLA WILDE (The Three Musketeers) star in the story of Jade Butterfield and David Elliot, a privileged girl and a charismatic boy whose instant desire sparks a love affair made only more reckless by parents trying to keep them apart. Although separated by class boundaries, their gravitational pull is undeniable and unstoppable.


movie trailer (Chinese subtitle)

More items to consider...