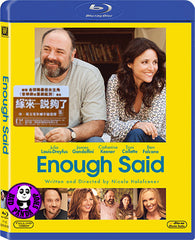 Region Coding: Region Free

Starring:
Julia Louis-Dreyfus
James Gandolfini
Catherine Keener
Toni Collette
Ben Falcone
Eve Hewson

Director:
Nicole Holofcener

Audio Tracks: 
DTS-HD Master Audio 5.1, DTS 5.1, Dolby Digital 5.1

Language: 
English, French, Spanish, Portuguese, Russian, Czech, Hungarian, Turkish, Thai, Turkish, Latin

Subtitles:
English, Traditional Chinese, Korean, Thai, Spanish, Portuguese, Thai, French, Bulgarian, Czech, Danish, Dutch, Turkish, Swedish, Estonian

Running Time: 
93 minutes

Distributor:
20th Century Fox / Intercontinental Video Ltd. (IVL) HK

Release Date:
21 Feb 2014

Synopsis:
James Gandolfini, Julia Louis-Dreyfus and Catherine Keener shine in this heartwarming comedy.
Divorced mom Eva (Louis-Dreyfus) may be falling for Albert (Gandolfini), a sweet, funny, like-minded divorce. But as their relationship blossoms, Eva befriends Marianne (Keener), who??s always complaining about her ex-husband. When Eva realizes that Albert is the target of Marianne's rants, she begins to question her own perceptions about first impressions and second chances.
More items to consider...