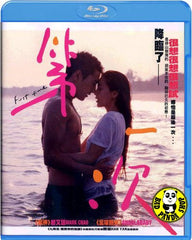 Region Coding: Region A (Locked)

Starring: 
Yang Ying (Angelababy)
Mark Chao Yao Tin
Jiang Shan
Allen Chao
Tian Yuan
Bai Bai He
Huang Xuan
Cindy Yen

Director: 
Han Yan

Audio Tracks: 
Dolby TrueHD, Dolby Digital 5.1\

Language: 
Mandarin

Subtitles: 
English, Traditional Chinese

Running Time: 
103 minutes

Distributor:
Edko Films Ltd. (HK)

Release Date:
24 July 2012

Synopsis:
SHI ,a college student with terminal muscle illness, comes across with her long-lost high school classmate GONG in the park while Gong is playing a Live Gig. Gong has a crash on Shi, and she falls for Gong immediately.
Shi has no short-term memory because of the medicine. In order to remember the moments with Gong, Shi records everything between them in a cassette recorder. Shi always has a dream of being a dancer but her muscle illness stops her from chasing her dream. Gong wants to be supportive so he encourages Shi to sign up a dance competition despite the protest of her worrying mom


More items to consider...