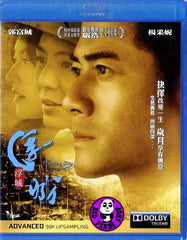 Region Coding: Region A (Locked)

Starring: 
Aaron Kwok
Charlie Yeung
Paw Hee Ching
Annie Liu
Josie Ho
Ben Yuan
Zheng Jia Xing
Gregory Charles River

Director: 

Yim Ho

Audio Tracks: 
Dolby TrueHD 7.1, Dolby Digital 5.1

Languages: 
Cantonese, Mandarin

Subtitles: 
English, Traditional Chinese

Running Time: 
104 minutes
Distributor:
Vicol Entertainment Ltd. (HK)

Release Date:
18 July 2012

Synopsis:
Based on real events, "Floating City" tells the rags to riches tale of a fisherman's son, Bo Wah Chuen, who becomes the first Chinese Taipan in one of the historic, British trading companies in colonial Hong Kong, Tragedy strikes early in his life when his father dies in a fishing accident. His mother's unwavering devotion to her seven children gives Chuen the courage to pursue his dream. Despite her illiteracy, she becomes the first woman in Hong Kong to qualify for a boating license; just as Chuen rises to the top of his company, despite only enrolling for primary school education at the ripe age of twenty. Being a Taipan, howeve, raises questions about his roots that threaten to destroy what has hitherto been the source of his strength in his family.
More items to consider...