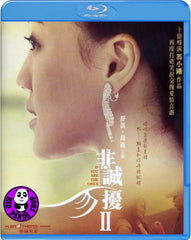 Region Coding: Region A (Locked)
Starring: 
Shu Qi
Ge You
Sun Hong Lei
Yao Chen
Liao Fan
Wu Yi Cong
Ady An
Shao Bing
Guan Xiao Tong

Director: 

Feng Xiao Gang
Audio Tracks: 
Dolby TrueHD, DTS-HD Master Audio, Dolby Digital 5.1

Languages: 
Mandarin

Subtitles: 
English, Traditional Chinese, Simplified Chinese

Running Time: 
123 minutes
Distributor:
Intercontinental Video Limited (IVL)

Release Date:
15 March 2011

Synopsis:
After coming back from Hokkaido, Xiao Xiao (Shu Qi) has totally given up on her former boyfriend Fang but still has no love feelings for Qin Fen(Ge You). The two decide to have a trial marriage but it turns out to be a failure when Xiao gets drunk and tells Qin how she really feels. Qin returns to beijing and becomes a TV host. When his best friend Li Xiangshan (Sun Honglei) is diagnosed with cancer, his friends hold a farewell ceremony where Xiao and Qin meet up and get together again. Will Qin Fen finally get into Xiao Xiao's heart?
Bonus Features:
- The making of
- A star: Studded Cast
- Tour around with direct Feng Xiao Gang
- One VS Two
- The pursuit of love
- Memorable movie quotes

More items to consider...