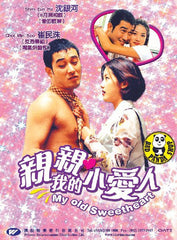 Region Coding:
Region Free

Starring: 
Shim Eun Ha
Choi Min Soo

Director: 
Shin Seung Soo


Audio Tracks: 
Dolby Digital

Languages: 
Korean

Subtitles: 
English, Traditional Chinese, Simplified Chinese

Running Time: 
98 minutes

Distributor:
Winson Entertainment Distribution Ltd. (HK)

Release Date:
26 Oct 2002

Synopsis:
Admiral's daughter was controlled by loan shark association and committed shop theft. She was subsequently arrested by the Cop, soon they both fell in love with each other and she wanted to start a new life. After viewing the Cop's torture to the criminals, she was astonished and shocked, ultimately broke up with the detective. Afterwards, she was again exploited to steal the illegal drugs. Luckily she lishtened to the Cop's advice and studied abroad.
The Cop was finally assassinated by the triads. She returned home after six years' studies but can't find the Cop anymore. The remarkable memory remains deeply in her heart eternally.
More items to consider...