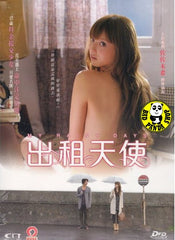 Region Coding: Region 3 (Locked)
Starring: 
Shosuke Tanihara
Nozomi Sasaki

Director: 
Yuri Kanchiku

Audio Tracks: 
Dolby Digital Surround 5.1

Languages: 
Japanese

Subtitles: 
English, Traditional Chinese

Running Time: 
120 minutes

Distributor:
CN Entertainment Ltd.

Release Date:
30 Sept 2010

Synopsis:
In the tradition of
Koizora
and
Threads of Destiny
,
My Rainy Days
is the latest popular Japanese cell phone novel to hit the silver screen.

Due to the traumatic event from the past, high school sophomore beauty Rio cannot trust others but money, despite always being the centre of her friends' admiration. The people around her are disposable - they are there for her benefit. One day, however, she meets a lonely university professor, Mitsuki, and falls deep in love. She learns to love a person for the first time, and even though she gets confused and frustrated with her own change of feelings, she tells him right out of her heart how she feels. Mitsuki starts to get attracted but he had a reason not to accept her love...
More items to consider...