Nodame Cantabile: The Movie 2 (2010) (Region A Blu-ray) (English Subtitled) Japanese movie
$23.99 USD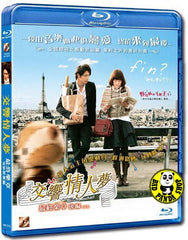 Region Coding: Region A (Locked)
Starring: 
Tamaki Hiroshi
Ueno Juri
Mizukawa Asami
Eita
Becky
Wentz Eiji
Yamada Yu
Koide Keisuke
Takenaka Naoto
Ibu Masato
Fukushi Seiji
Kichise Michiko
Director:
Kawamura Taisuke
Takeuchi Hideki 

Audio Tracks: 
DTS-HD Master Audio 7.1, Dolby Digital 6.1

Languages: 
Japanese, Cantonese
Subtitles: 
English, Traditional Chinese, Simplified Chinese

Distributor:
Kam & Ronson Enterprises Co., Ltd.

Release Date:
09 Nov 2010

Synopsis:
Nodame (Juri Ueno) is still pining for Chiaki's (Hiroshi Tamaki) unconditional affection as she struggles to mature and find her own place in the musical world. The couple's quirky and farcically clumsy love affair begins to mature into a somber and serious adult love story as the final chapter unlfolds.
 
Nodame Cantabile Part Two offers a spectacular orchestral score, turning movie theaters into virtural concert halls. Thrown in plenty of laughs, tears and emotion, and you get a spectacular climax to a growing legend that promises to settle once and for all the question of what lies ahead for Nodame and Chiaki. Will the Nodame-Chiaki concerto finally come to pass?
And will their love triumph?
More items to consider...