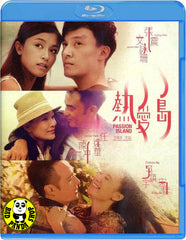 Region Coding: Region A (Locked)

Starring:
Simon Yam 任達華
Joan Chen 陳沖
Song Jia 宋佳
Francis Ng 吳鎮宇
Chang Chen 張震
Janice Man 文詠珊

Director:
Kam Kwok Leung 甘國亮

Audio Tracks: 
Dolby Digital 5.1

Languages: 
Cantonese, Mandarin

Subtitles:
English, Traditional Chinese, Simplified Chinese

Running Time: 
93 minutes

Distributor:
Universe Laser (HK)

Release Date:
25 April 2013

Synopsis:
On a magnificent resort in Cagayan, a group of people from different backgrounds and status will be arriving here for their own reasons and beliefs. It is on this island where they will paint three touching stories of love, family and friendship along with humor and passion. The three different stories will develop many underlying values of positivism and messages for further self-reflection.
More items to consider...