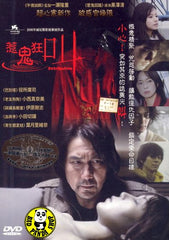 Region Coding:
Region 3 (Locked)


Starring: 
Yakusho Koji
Konishi Manami
Odagiri Joe
Ihara Tsuyoshi

Director: 
Kurosawa Kiyoshi
Audio Tracks: 
Dolby Digital

Languages: 
Japanese

Subtitles: 
English, Traditional Chinese

Running Time: 
104 minutes

Distributor:
Asia Video (HK)

Release Date:
03 Aug 2007

Synopsis:
Detective Yoshioka (Koji Yakusho) heads a serial murder investigation. When Yoshioka's own fingerprints and some of his personal items are found at the location of the murders and on the victim's corpses, he begins to wonder whether he may be the very murderer that he is pursuing...and even his own memory cannot save him from his own suspicion.
More items to consider...