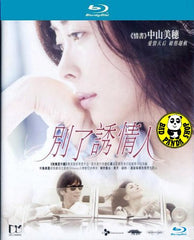 Region Coding: Region A (Locked)
Starring: 
Nakayama Miho
Ishida Yuriko
Nishijima Hidetoshi
Kato Masaya
Kawashima Naomi
Magy

Director: 
John H. Lee

Audio Tracks: 
DTS-HD Master Audio 7.1, Dolby Digital 5.1

Languages: 
Japanese
Subtitles: 
English, Traditional Chinese

Running Time: 
134 minutes

Distributor:
Deltamac (HK)

Release Date:
28 Oct 2010

Synopsis:
Higashigaito Yutaka is transferred to the Bangkok branch of Eastern Airline. In three months, he will many Michiko, a relative of the airline's founder, and though he doesn't love her, he knows he could be CEO one day if they wed.

In Thailand, Yutaka meets Touko at a bar and is instantly drawn to her. His relationship with her only intensines as the wedding date approaches. Eventually, he decides to break up with her and calls Michiko in front of her. Touko is disappointed, and the next day she leaves for New York. Yutaka and Michiko reunite in Thailand and proceed with their wedding.

Twenty-five years later, Yutaka and Michiko are married with two sons. But Yutaka still harbors memories of Touko in his heart. Yutaka visits Bangkok on business and goes to the Oriental Hotel where he had stayed with Touko - and finds she is now in charge.
More items to consider...