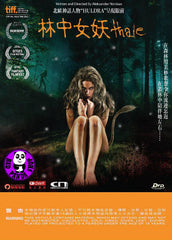 Region Coding: Region 3 (Locked)

Starring:
Silje Reinamo
Jon Sigve Skard
Erlend Nervold
Morten Andresen

Director:
Aleksander Nordaas

Audio Tracks: 
Dolby Digital

Languages: 
Norwegian

Subtitles:
English, Traditional Chinese

Running Time: 
- minutes (TBA)

Distributor:
CN Entertainment Ltd. (HK)

Release Date:
22 Aug 2013

Synopsis:
Two crime-scene cleaners discover a mythical, tailed female creature in a concealed cellar. She never utters a word, unable to tell her story, but the pieces of the puzzle soon come together: she's been held captive for decades for reasons soon to surface.
More items to consider...