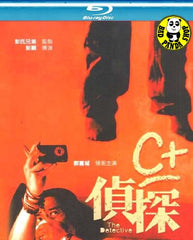 Region Coding: Region A (Locked)
Starring: 
Aaron Kwok
Liu Kai Chi
Kiki Sheung
Pang Brothers
Wayne Lai
Shing Fui On
Elle Choi
Kenny Wong Tak Bun
Jo Koo
Liu Shao Ming

Director: 

Oxide Pang
Audio Tracks: 
DTS-HD Master Audio 7.1, Dolby Digital 5.1

Languages: 
Cantonese, Mandarin
Subtitles: 
English, Traditional Chinese, Simplified Chinese

Running Time: 
110 minutes
Distributor:
Universe Laser (HK)

Release Date:
07 July 2011

Synopsis:
Knowing that Sum (the lady in the picture) is a frequent visitor of the store where the picture being shot, he tries to get hints of her whereabouts from the mouth of the store keepers. He is told to find Sum starting from her mahjong playmate. Tam starts with Ming; he arrives at Ming's home and is shocked by the scene in front of him, Ming is being hanged at the living room! Tam finds a number of photos saved in Ming's cell phone, identified Ying, another playmate in the store. Tam believes Ying is innocent but gets the clues it may be involved with Ming's business partner, Fong. Tam follows the clues and found Fong's address. Fong is found death by burning charcoal! Later, his buddy, a police officer Jack confirms both cases are suicide case due to big debts. One thing unresolved is they found a large amount of cash at each of the victims' houses.
More items to consider...