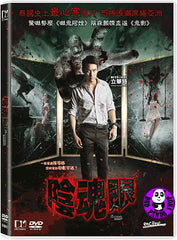 Region Coding: Region 3 (Locked)

Starring:
Nawat Kulratanarat
Rhatha Pho-ngam
Wiraporn Jiravechsoontornkul
Anon Saisangcharn

Director:
Pornchai Hongrattaporn

Audio Tracks: 
Dolby Digital 5.1

Language: 
Thai, Cantonese

Subtitles:
English, Traditional Chinese

Running Time: 
- minutes (TBA)

Distributor:
Deltamac (HK)

Release Date:
30 Dec 2013

Synopsis:
JATE (Nawat Kulratanarak) has a psychic gift that allows him to see spirits and foresees the karma of people around him. He can see how unpaid dues in people's past lives haunt them now. That ability once made him a freak among his friends, so Jate decides to keep his unnatural ability to himself.
JOOM (Ratha Pho-ngram) is Jate's girlfriend and the only person who knows about his spooky gift. Joom doesn't want Jate to get involved in the hit-and-run case committed by KAEW (Virapond Jirawetsuntorakul), a teenage girl who caused a death of a pedestrian. But Jate knows that what happened was not an accident and he wants use his gift to help Kaew. As Jate digs deeper into the case, something pursues him day and night, while Joom is hounded and terrorized by a demon too.


movie trailer (English subtitle)
More items to consider...