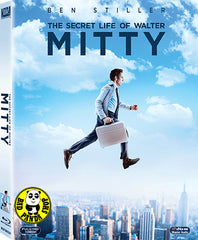 Region Coding: Region A (Locked)

Starring:
Ben Stiller
Kristen Wiig
Adam Scott
Kathryn Hahn
Shirley Maclaine
Sean Penn

Director:
Ben Stiller

Producer:
Samuel Goldwyn, Jr.

Audio Tracks: 
DTS-HD Master Audio 7.1, DTS 5.1

Language: 
English, French, German, Italian, Thai

Subtitles:
English, Traditional Chinese, Simplified Chinese, Korean, Indonesian, Malay, Vietnamese, French, Arabic, Swedish, Norwegian, Turkish, Thai

Running Time: 
115 minutes

Distributor:
20th Century Fox / Intercontinental Video Limited

Release Date:
24 April 2014

Synopsis:
A moment comes when you stop dreaming and create your own destiny. For Walter Mitty, a daydreamer who escapes his anonymous existence by disappearing into a world of fantasies, that moment is now. When his job, along with that of his coworker (Kristen Wiig), is threatened, Walter takes action in the real world, embarking on a journey more incredible than anything he could??ve imagined. Ben Stiller directs and stars in this inspiring story about an ordinary man who finds the courage to leap into the extraordinary adventure that is life.


movie trailer (Chinese subtitle)

More items to consider...