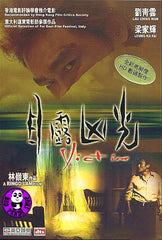 Dispatched within 7 days
Region Coding: Region Free

Starring:
Lau Ching Wan
Tony Leung Ka Fai
Wayne Lai Yiu Cheung
Emily Kwan
Joe Ma Tak Chung
Joe Ma Wai Ho
Hui Siu Hung

Director:
Ringo Lam


Audio Tracks:
Dolby Digital Surround 5.1

Languages:
Cantonese, Mandarin

Subtitles:
English, Traditional Chinese


Running Time:
103 minutes

Distributor:
Mei Ah Entertainment (HK)

Release Date:
10 Sept 2004

Synopsis:

A computer engineer is kidnapped and tortrued.
His girlfriend, Amy, worries a lot but starts to discover that her man has changed a lot in his behaviors. He totally becomes a different person. A smart cop is assigned to investigate what has happened during the man's kidnapping. He refuses to believe that there might be a ghost in the man's body trying to control him...... However, he discovers something far more horrble........

More items to consider...