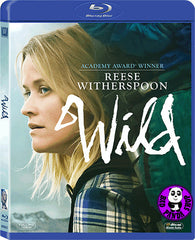 Region Coding: Region A (Locked)

Starring:
Reese Witherspoon
Thomas Sadoski
Michiel Huisman
W. Earl Brown
Gaby Hoffmann
Kevin Rankin

Director:
Jean-Marc Vallee

Audio Tracks: 
DTS-HD Master Audio 5.1, DTS 5.1

Languages: 
English, German, Italian, Spanish, Russian

Subtitles:
English, Traditional Chinese, Korean, Indonesian, Malay, Vietnamese, Castilian, Danish, Spanish, Thai

Running Time: 
- minutes (TBA)

Distributor: 
20th Century Fox / Intercontinental Video Ltd. (IVL)

Release Date:
14 May 2015

Synopsis:
ACADEMY AWARD Winner Reese Witherspoon* stars in this inspirational true story from the director of Dallas Buyers Club and based on the best-selling book by Cheryl Strayed. After years of reckless behavior and being haunted by memories of her mother Bobbi (ACADEMY AWARD? Nominee Laura Dern**), Cheryl (Witherspoon) makes a rash decision to embark on a challenging trek across the Pacific Crest Trail. With absolutely no experience, she sets out to hike more than a thousand miles all on her own ?? in what becomes a remarkable journey of self-discovery and redemption that strengthens and ultimately heals her.


movie trailer (Chinese subtitle)
More items to consider...